Attitude

We are a group of attentive engineers.

When you hear the word "engineer," you may imagine a craftsman who stays in his room and works silently. We are different. Takigawa Kogyo's engineers visit our customers and listen to what they have to say. By meeting directly with the customer and listening to employee's voices, we understand exactly what they want. Dialogue is the starting point of our manufacturing process.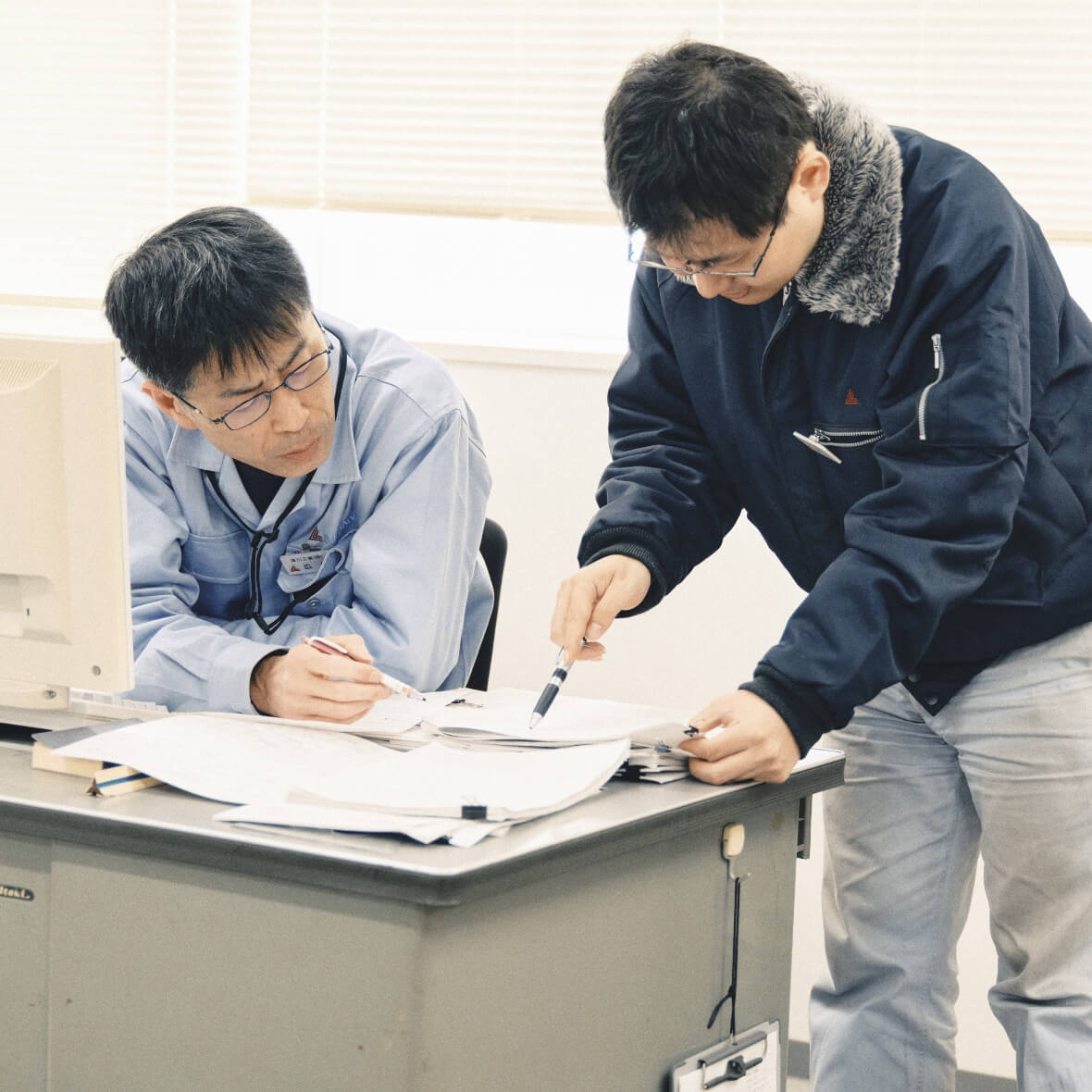 What we do

Top market share in steaming and binding.

Among Takigawa Kogyo's technologies, those for "steaming" food products and "binding" steel for shipping them have been highly evaluated for many years. Both of these products continue to be supplied to major manufacturers who place a high degree of trust in society.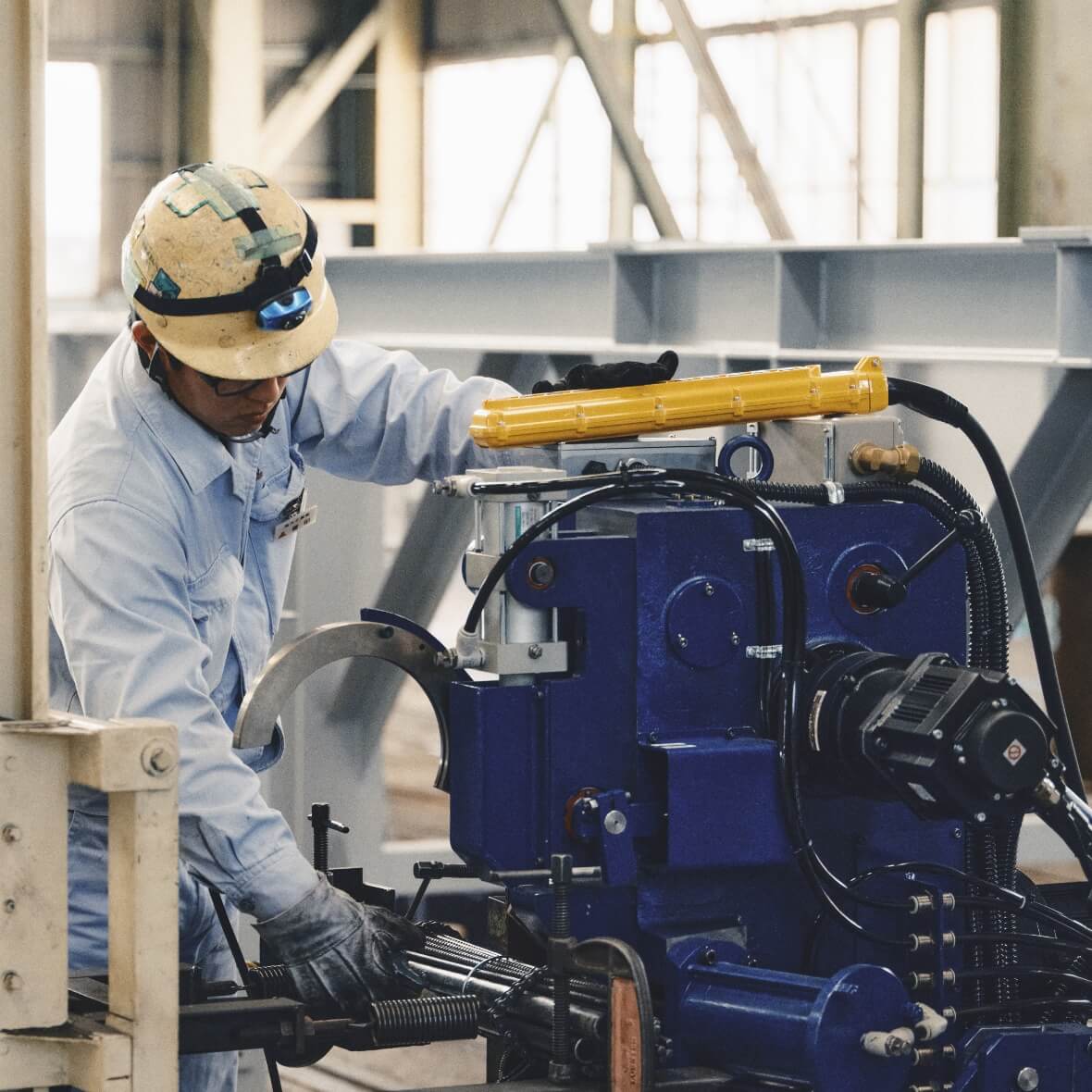 How we do

Everything is made for you.

Uniform standard products cannot fulfill all of our customers' needs. In order to meet the detailed needs of our customers, we make all of our products custom-made.
Products that incorporate the voices of our customers through dialogues with them are stress-free and deliver results from the very first day they are applied.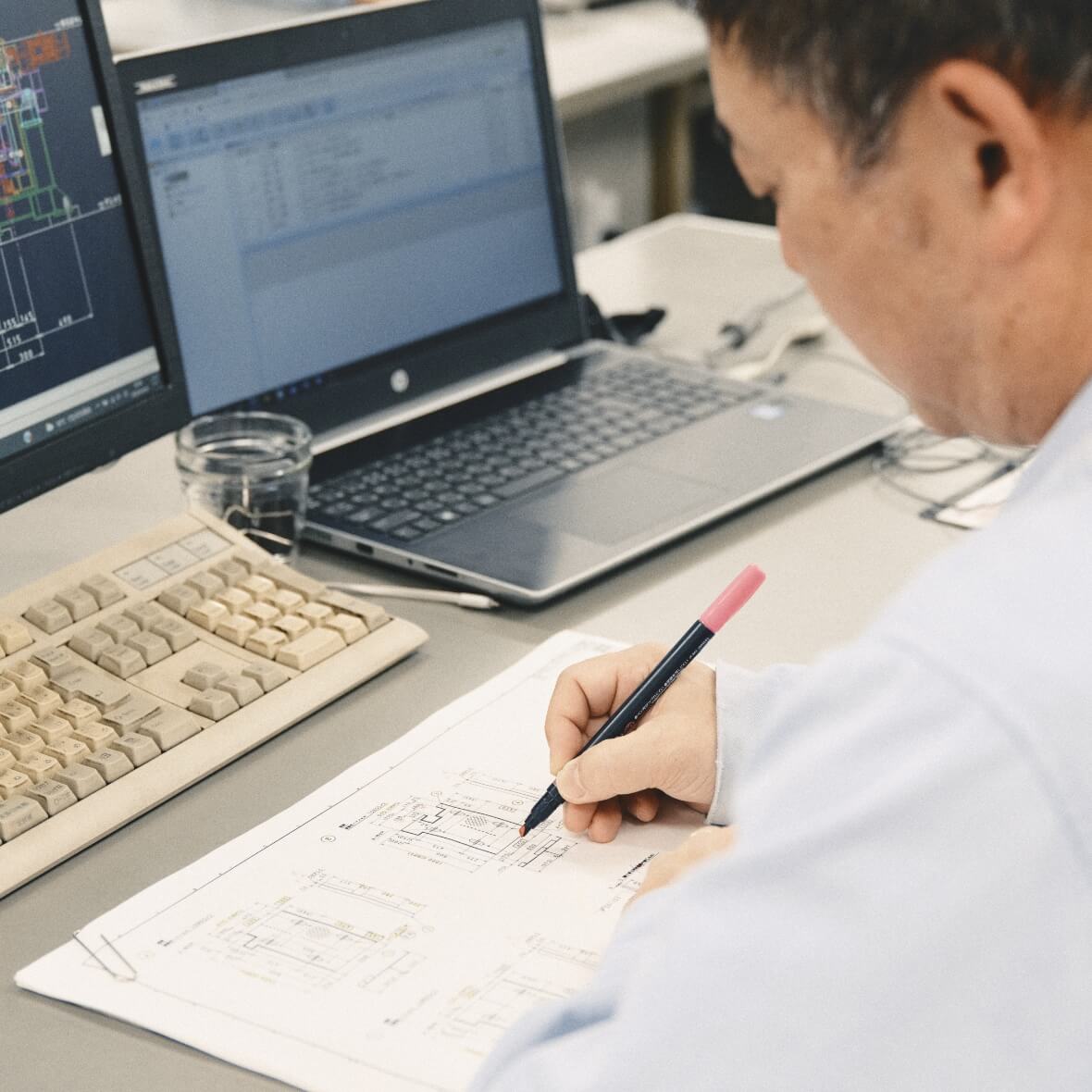 Hearing

At the initial meeting, we will confirm the application, specifications, and budget. An engineer will also accompany you to the meeting so that you can consult with us professionally on the spot. We will enhance the accuracy of our subsequent proposals by listening to you directly and inspecting the site.

Customer Examination

This is the stage in which the customer is asked to review our estimate and specification proposal multiple times based on the content of the hearing. In some cases, if detailed specifications are not requested at the hearing, we will propose them at this stage.

Order Confirmation

This is the stage in which the client compares and contrasts our products with those of other companies before awarding the contract. At this stage, rough drawings have already been finalized (side view, layout, mechanism, etc.).

Design

Drafting of detailed mechanisms is started. The project moves into the full-scale production phase. We spend a total of 3,000 to 10,000 hours in design, utilizing our extensive archive of past projects.

Actual Production

Drawings are sent to the manufacturing department and actual manufacturing begins. Takigawa Kogyo has facilities that can handle everything from machining to painting and assembly in-house. After a final trial run, the product is ready for shipment.

Delivery

The design engineer, assembly manager, and installation manager visit the customer to witness the installation of the equipment. After a final test run at the customer's site, delivery is completed. After delivery, a return visit will be made to the customer's site within one to three months after the equipment is put into operation.
"BORDERLESS ENGINEERING"

Everything is made for you.

Our flexibility, which welcomes dialogue, has always expanded the boundaries of its technology.Our technological capabilities, which began in the steel industry and have since expanded into the food industry, have been used in a wide range of products, including unexpected fields.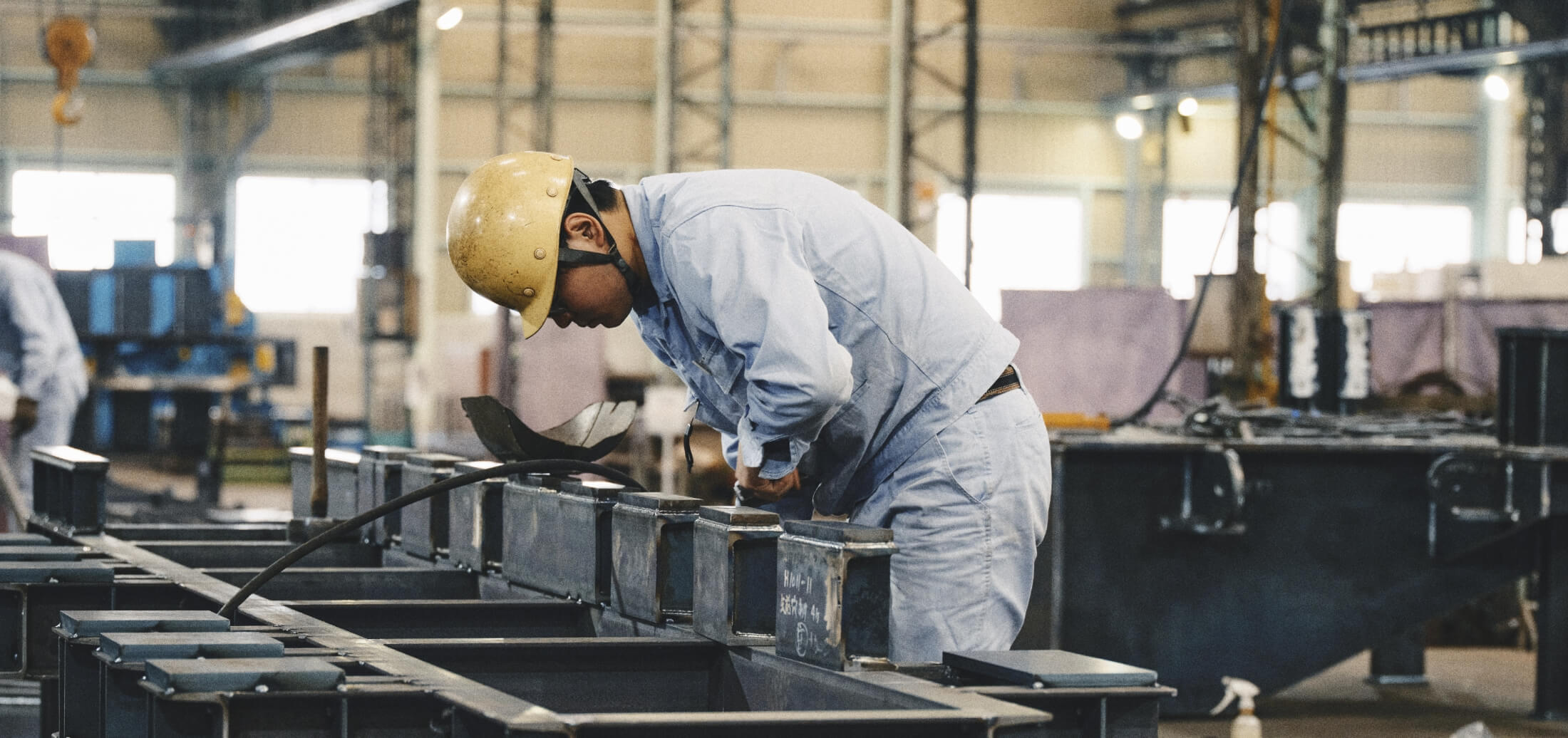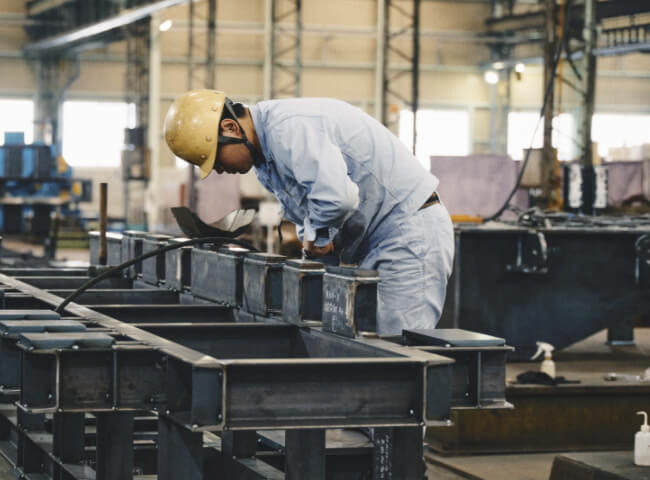 Railroad

We carried out major repairs (cylinder repair and parts fabrication) to the main undercarriage of "C57" No. 1 and "D51" No. 200. 2 units have returned to the main line and are still in commercial operation.

Chemical

We have delivered large drying equipment, ripening equipment, heat-resistant rubber cooling equipment for automobiles, cutters, weighing and accumulation equipment, and tunnel steamers for foaming packaging materials. The tunnel steamer is a device that utilizes our expertise in conveying, steaming, and drying food products.

Civil engineering and construction

Delivered segment carts and swivel units for underground tunnel construction. We also delivered ancillary manipulators for welding robots for large construction equipment and large turntable-type welding equipment. This is our largest delivery record.

Electrical

Delivered sealing and inspection equipment for small batteries. We supported the onetime boom of small batteries.

Paper manufacturing

Delivered pulp binding machine as a binding machine with special specifications. We also delivered conveying equipment for paper rolls used for printing.

Painting

We delivered friction testers for coating films.

Recycling

We delivered dry cell battery sorting equipment used at recycling sites, an achievement that supports resource recycling, an area of growing concern under the SDGs.