Products for a wide range of fields.
The technology cultivated from its roots in the steel industry has earned a high
reputation in the food industry as well. We continue to expand into a variety of fields.
Providing integrated equipment for the
steelmaking industry.
Conveying facilities for transporting steel products, bar accumulation facilities for counting and bundling rebar bars and round steel products, and Stacking equipment that enables efficient stacking of shaped and specially shaped steel products. We have a product lineup that provides total support for steelmaking sites.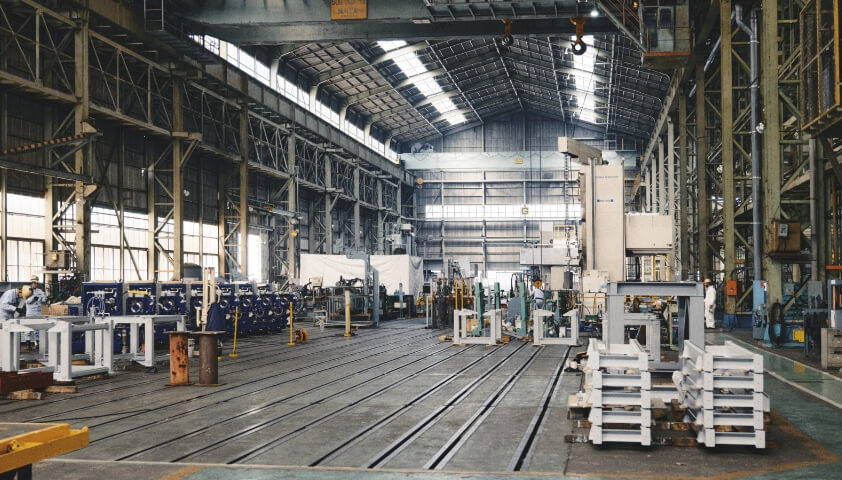 Continuously evolving food production techniques.
For various food production sites such as Japanese confectionery, Western confectionery, and Chinese food,We provide products for "steaming," "baking," and "steaming and baking.
Communication expands technical capabilities.
Direct interviews with engineers, thorough information sharing across departments, and an "in-house technical paper system" that has been in place for 40 years.The company culture that values communication and the active exchange of knowledge and information that is useful for technological development The secret of Takigawa Kogyo's flexible technical capabilities.