Custom Assembly Equipment
Takigawa makes it.
That's why it's reliable.
We also offers single-part manufacturing, machining, and assembly services utilizing its own plant manufacturing facilities.
Under our ISO-compliant quality control system, we provide a wide range of services from the fabrication and assembly of large can manufacturing and machined parts for steel mills to the fabrication and assembly of parts for food manufacturing facilities and various machines and equipment used at manufacturing sites.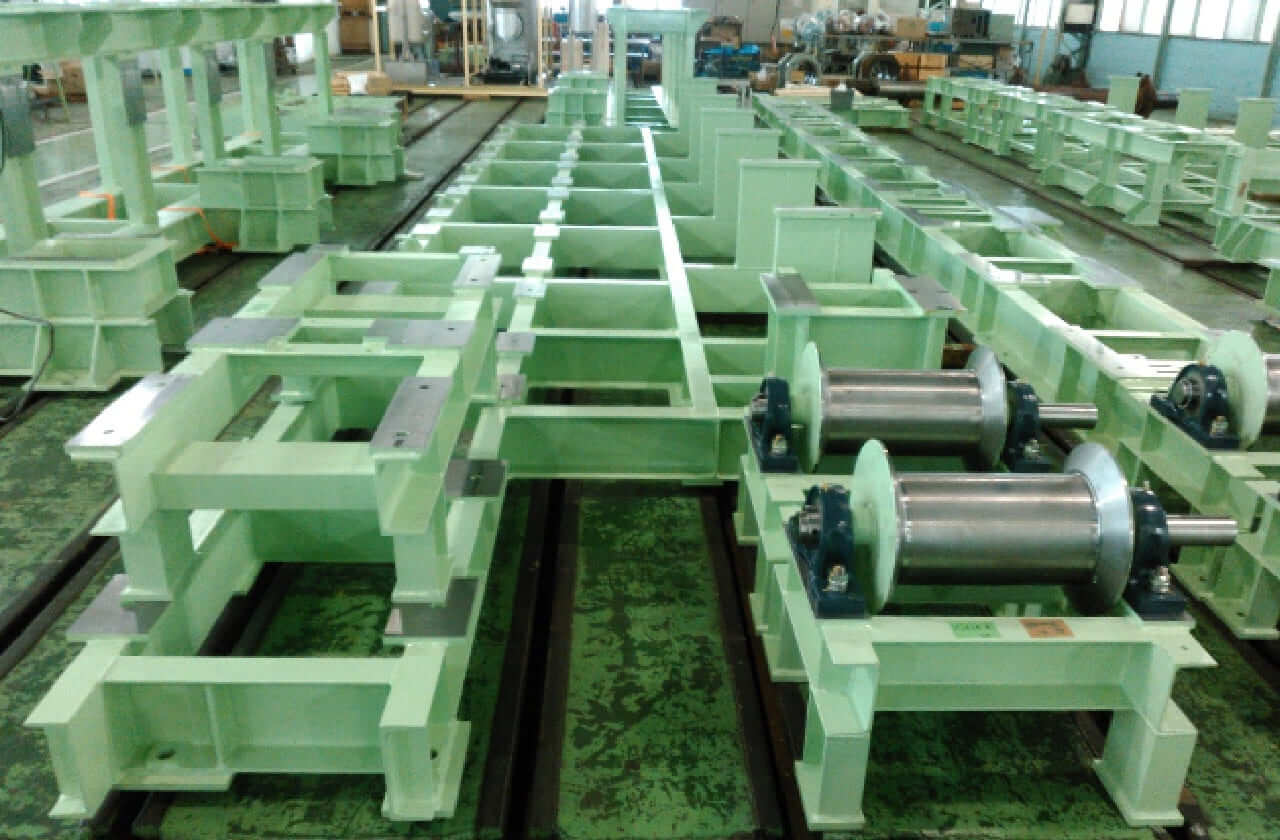 LINE UP
Canning Processed Products
In-house material cutting (gas cutting machines, laser cutting machines), bending (brake press machines, 3000 ton press machines), can making and welding (Tig, CO2, spot welding machines, etc.) are available for large can products weighing up to 20 tons and small sheet metal parts weighing as little as 100 grams. The headquarters plant mainly produces large SS materials for steel mills, while the Atsugi plant mainly produces thin SUS and aluminum sheet metal for the food industry.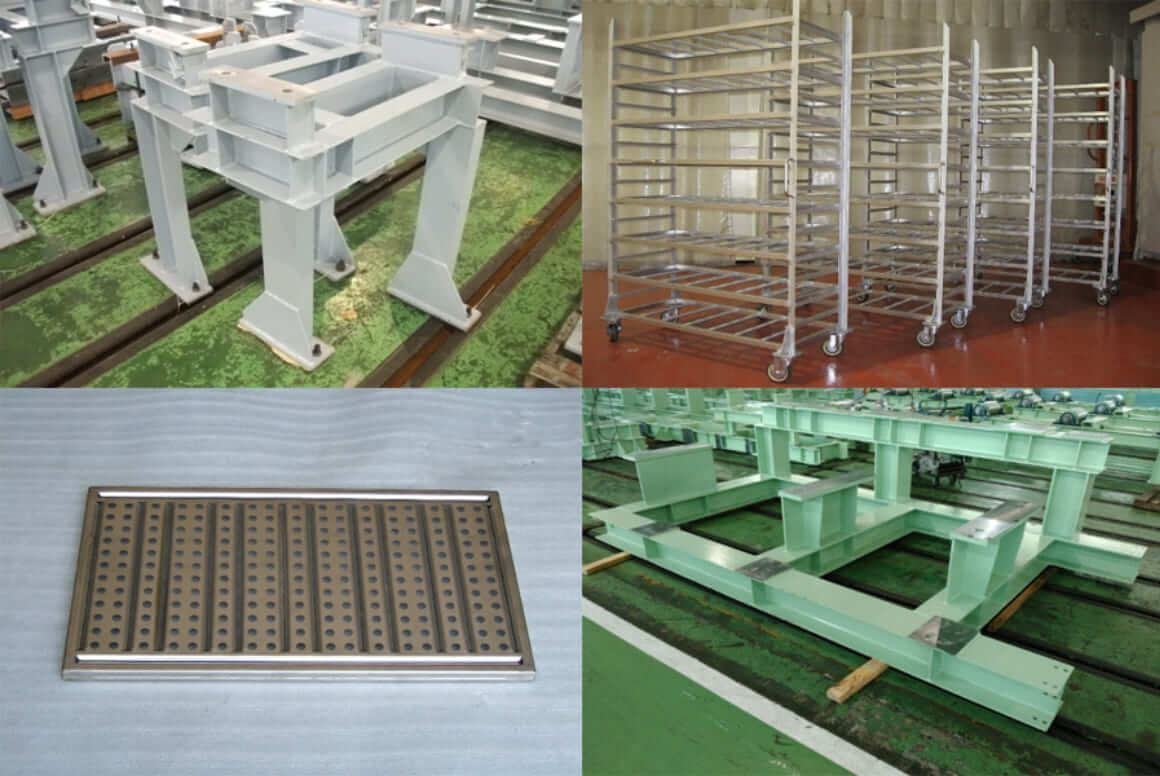 Machined parts
We have a variety of machines capable of processing small to large workpieces, including a 5-face machining center with a maximum gate width of 4100 x table length of 12000, a turning machine with a workpiece size of Φ5500, and floor and table type horizontal boring machines. We have also introduced Yasuda Kogyo horizontal machining centers (YBM-10T, YBM-8T) for precision machining.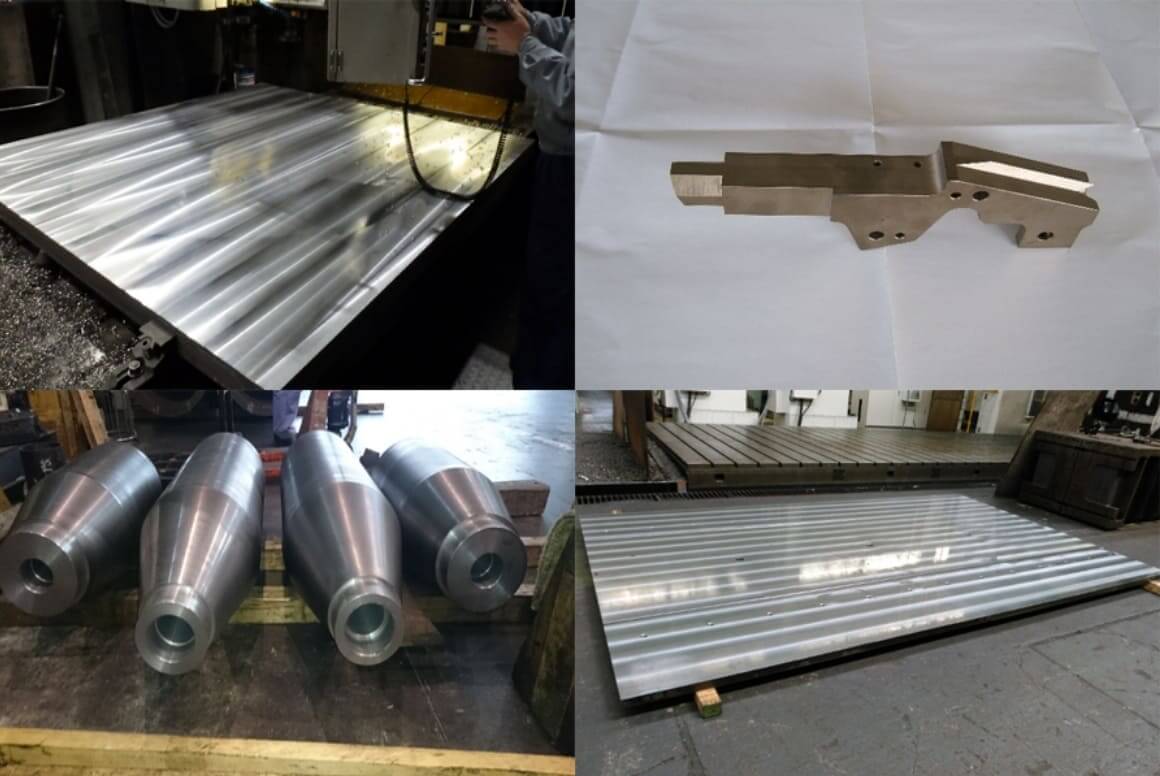 Assembly and Cargo
Handling Equipment
Large cranes (up to 50 tons, 13 m under crane) and plenty of space enable assembly of large, heavy equipment. In addition, assembly rail surface plates are placed on the floor of each plant to facilitate level adjustment during assembly and shorten assembly time.